PLASTIC LUMBER: STRUCTURAL, PREMIUM, INDUSTRIAL & SHEET GOODS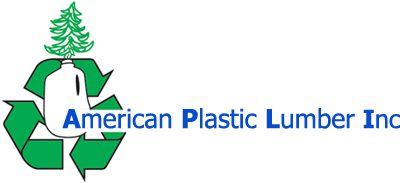 20 YEARS OF QUALITY PRODUCTS & SERVICE
Agriculture, Animal
Construction
Commercial and institutional buildings or grounds, including medical and education facilities
Marine
Industrial and Manufacturing
Engineering & Architecture
Governmental
City, county, state and federal, military, parks & recreation, DOTs, mass transit, public works.
Commercial Marine, Dockage, Piers, Wharfs, and Ports
Railroad & Freight
Infrastructure
Power, energy, water and wastewater facilities, including pipeline and chemical plants
Automotive Manufacturing Commercial Transportation Overland, Sea, Rail and Space.
Largest selections of colors, sizes & grades available.
American Plastic Lumber has provided maintenance-free recycled plastic lumber products throughout the world for nearly two decades.
American Plastic Lumber, Inc
P.O. Box 514
Shingle Springs, CA 95682
Toll Free: (877) 677-7701
Local: (530) 677-7700
Fax: (530) 677-6718
Email: sales@aplinc.us
Copyright © 2017 American Plastic Lumber, Inc.
Sacramento Web Design
& Web Presence Optimization by Sacramento Digital Media