FEATURING RECYCLED PLASTIC LUMBER PRODUCTS
PREMIUM, STRUCTURAL, & INDUSTRIAL GRADES, SHEET GOODS, FURNITURE, FENCING, DECKING, RAILING & SIGNAGE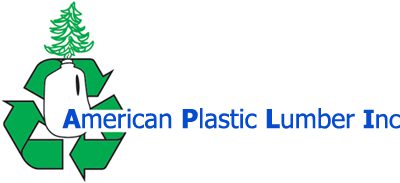 Premium RW Extruded Plastic Lumber Technical Data
This Premium grade, extruded plastic lumber is produced from high-density polyethylene (HDPE), colorants (pigments) and UV inhibitors and is manufactured to exacting specifications, is resistant to corrosive substances, oil and fuels, insects, fungi, salt spray, and other environmental stresses. Plastic lumber does not absorb moisture and will not rot or splinter.
Maintenance – To maintain the original finish, clean the lumber with soap and water. No sealing or painting is required; as a general rule, paint will not adhere to plastic lumber products.
Limitations – It is not recommended for use as a structural member. It is also recommended that an engineering study be performed prior to the use of plastic lumber if the application involves any structural requirements. When utilizing plastic lumber for decking or flooring, careful attention must be paid to joist spacing. Supports should be placed 12 inches on center for 1x profiles. Profiles greater than 1x may be utilized at 16 inches on center. For heavy load bearing applications additional support may be considered.
Basic Uses – Plastic lumber can be used as replacements for wood lumber applications. For exterior applications where weathering resistance and low maintenance are required, plastic lumber is ideal. Used in both residential and commercial applications, plastic lumber will exceed the performance of conventional lumber in the worst environmental conditions.
Mechanical Properties @ 70°F
Test Method
Average Value
Density
ASTM D6111
0.0237 – 0.0249 lbs/cu in
Modules of elasticity (@ 1% strain)
ASTM D6109
111,700 – 113,950 psi
Ultimate flexural stress (@ 3% strain)
ASTM D6109
2,250 – 2,325 psi
Allowable flexural stress
ASTM D6109
1300 psi
Endwise Compression stress (@ 3% strain)
ASTM D6108
3,300 – 3,650 psi
Screw withdrawal, #10, 1 1/1"
ASTM D61177
325 lbs
Water absorption, 11 weeks
ASTM D570
0.01% 24 hrs.
Coefficient of thermal expansion
ASTM D6341
0.00007 in/in/ °F
Flammability – The materials utilized in recycling plastic lumber are flammable but not combustible, HDPE is difficult to ignite and the flame will normally self extinguish. Accepted extinguishing method: DRY CHEMICAL, CO2, WATER FOG/SPRAY, and FOAM. Emissions from combustion are carbon dioxide, carbon monoxide, H2O, nitrogen and organic vapors.
Flash Point; 330° C (700° F) (ASTM E138)
BTU's/lb: 19,900
Melt Temperature: 104° – 108° C (220° – 230 ° F)
All the information contained in this document is presented in good faith. This information if believed to be reliable at the time of preparation of this document.
Largest selections of colors, sizes & grades available.
American Plastic Lumber has provided maintenance-free recycled plastic lumber products throughout the world for over a quarter century.
American Plastic Lumber, Inc
P.O. Box 514
Shingle Springs, CA 95682
Toll Free: (877) 677-7701
Local: (530) 677-7700
Fax: (530) 677-6718
Email: sales@aplinc.us
© 2023 American Plastic Lumber, Inc, All Rights Reserved.